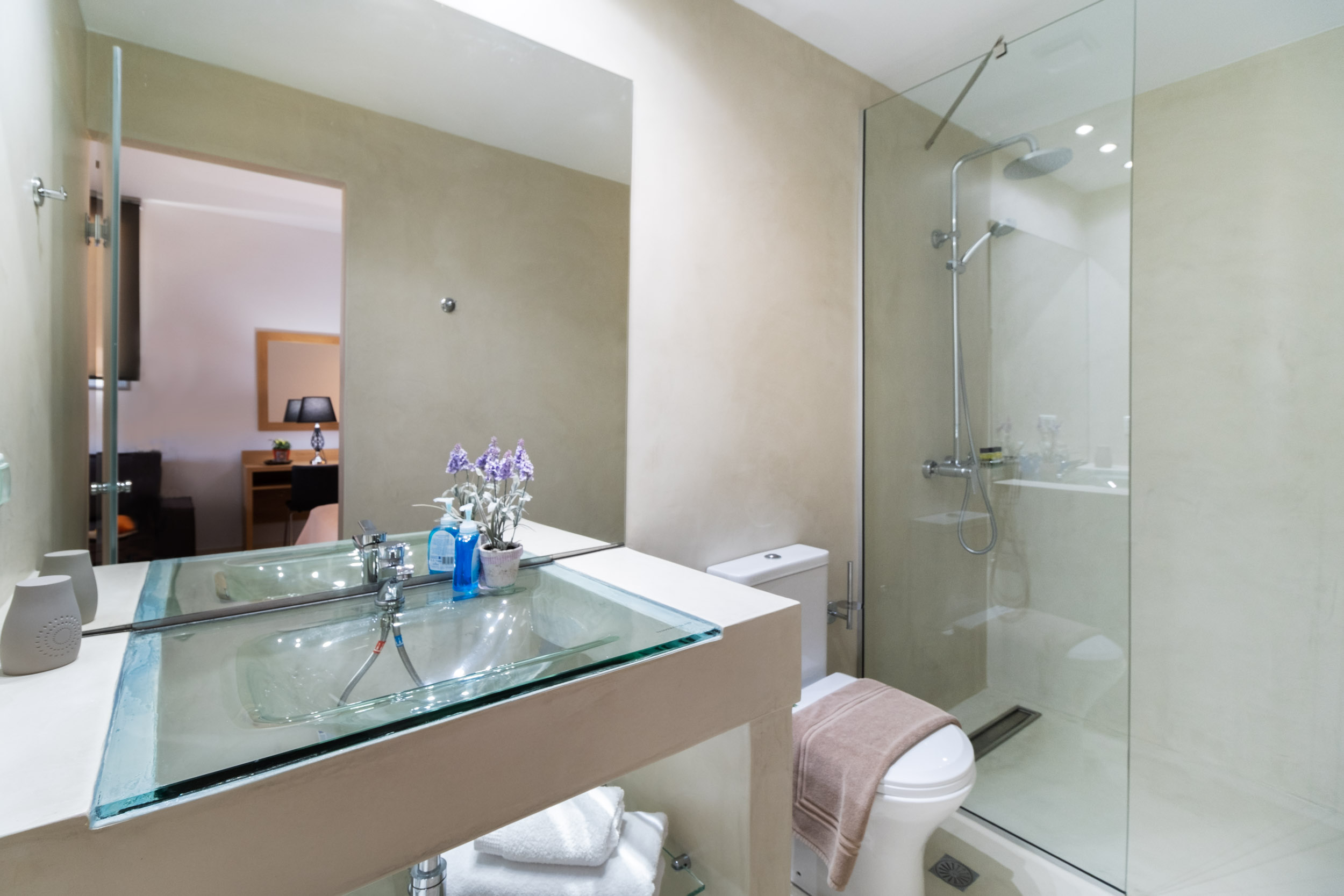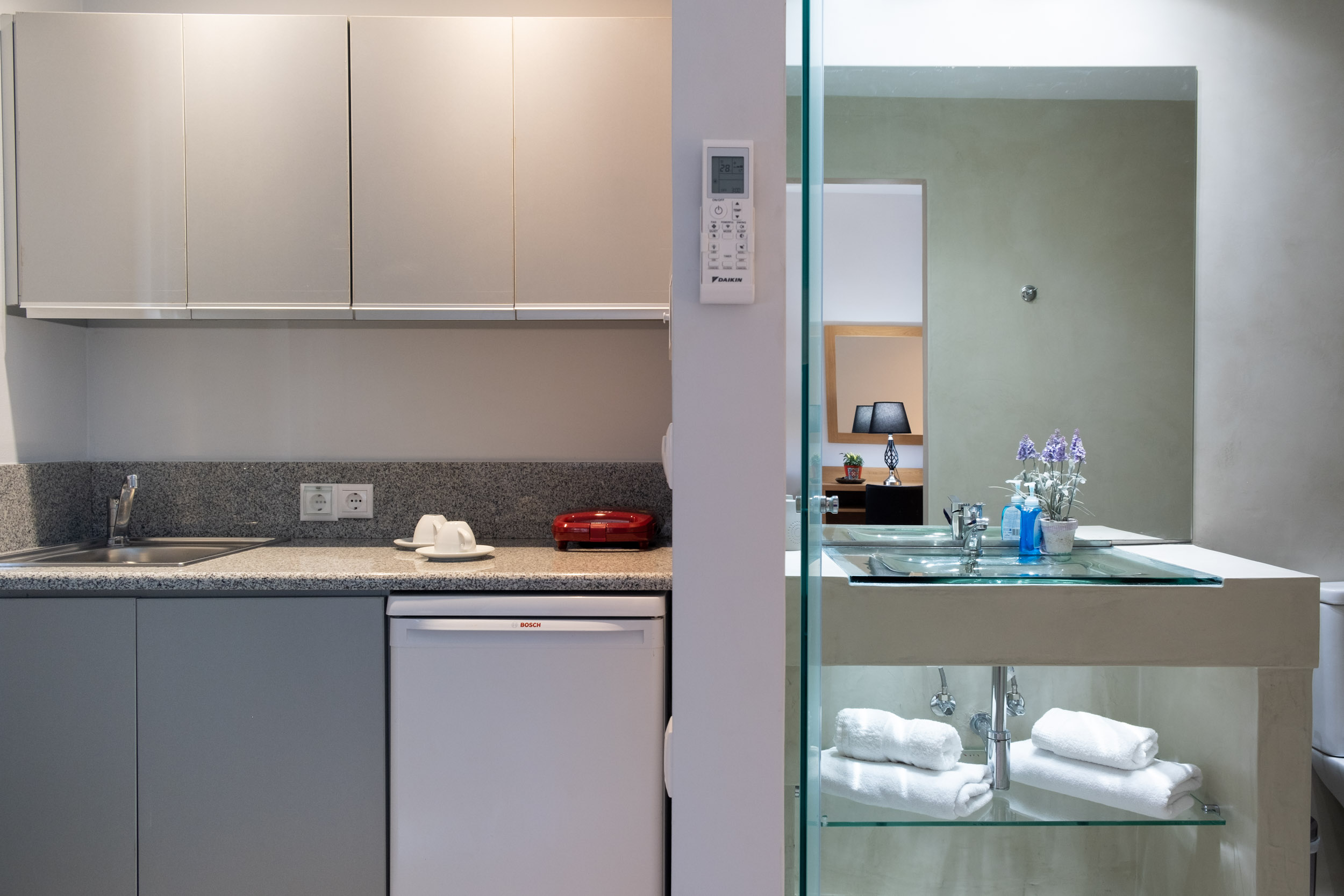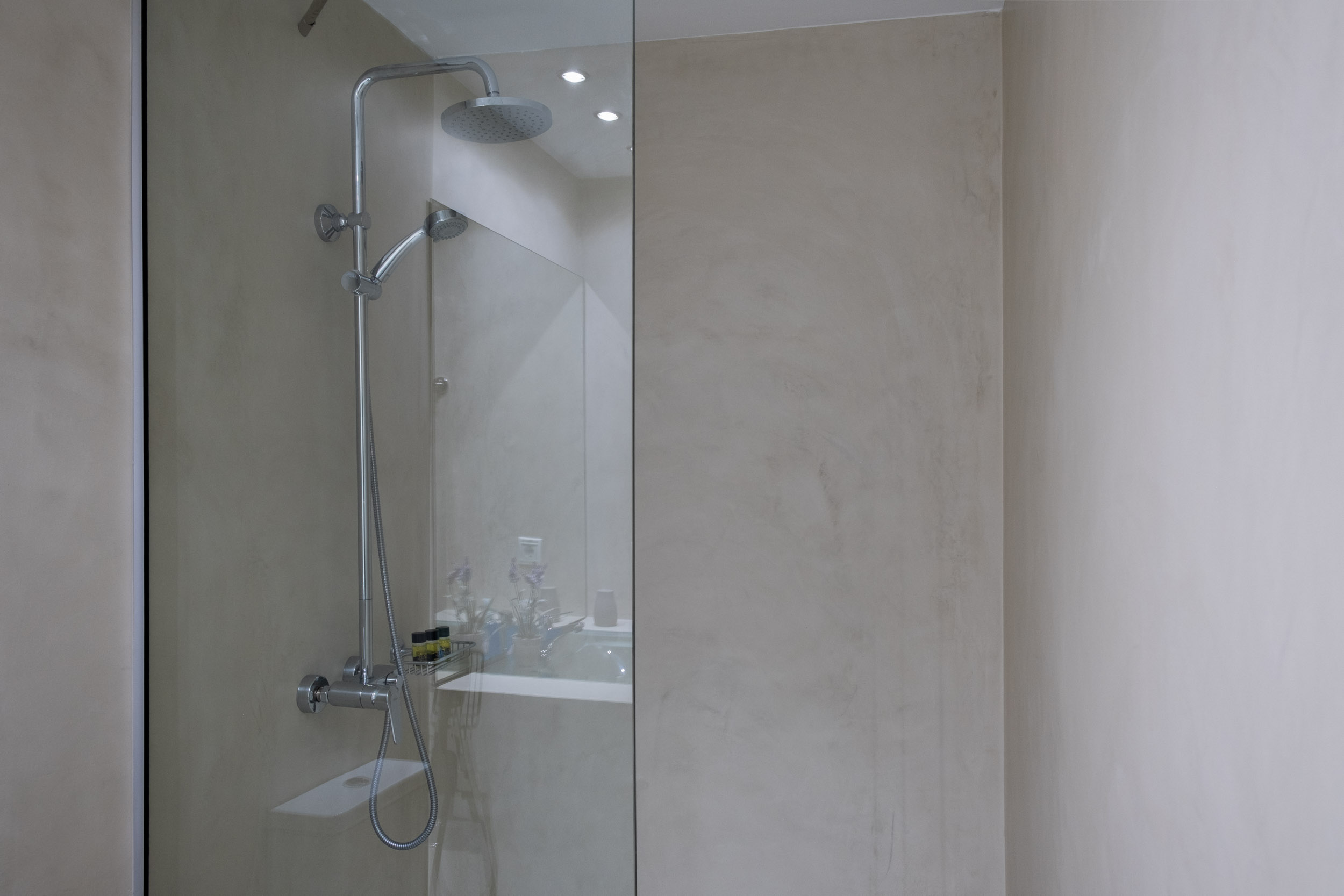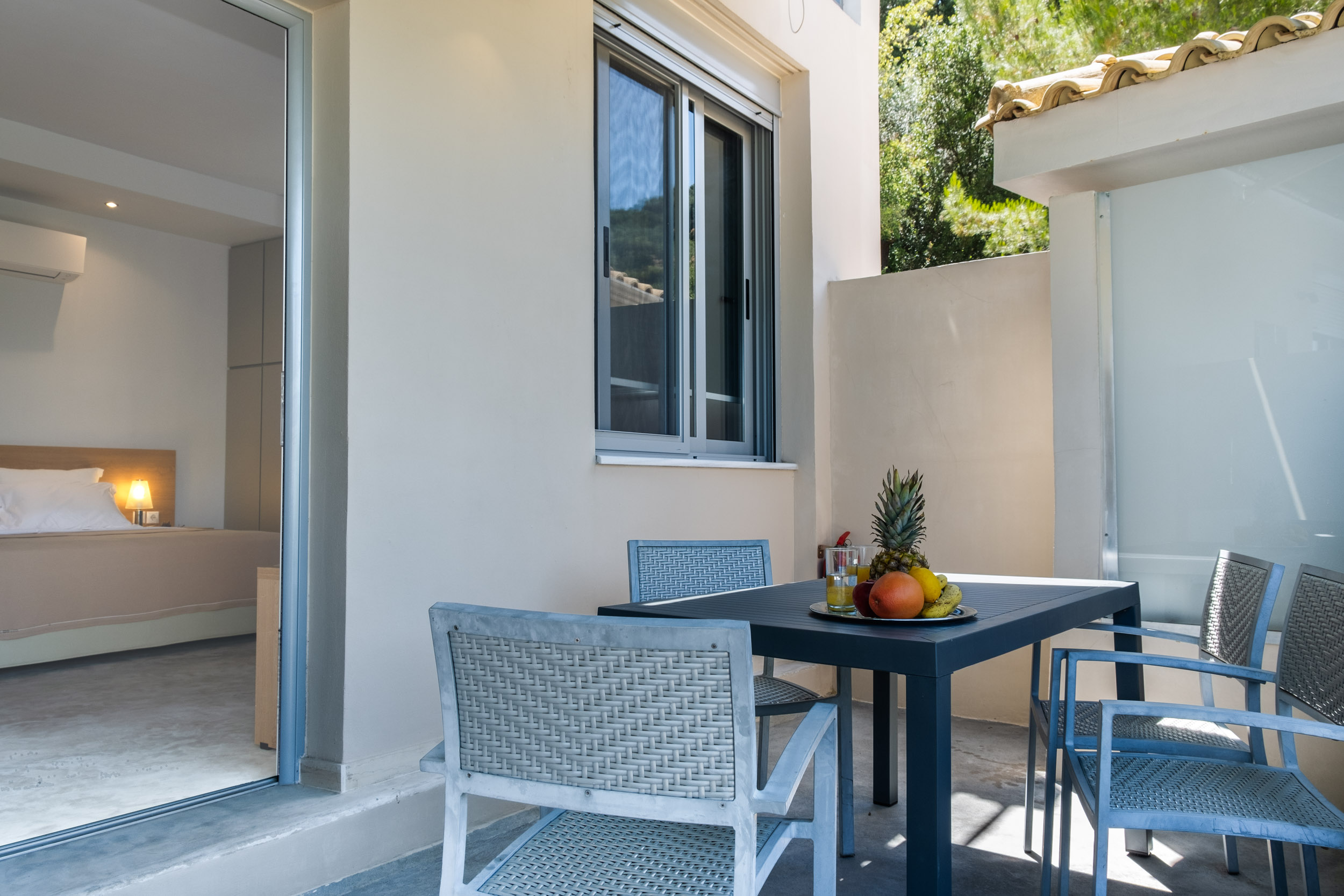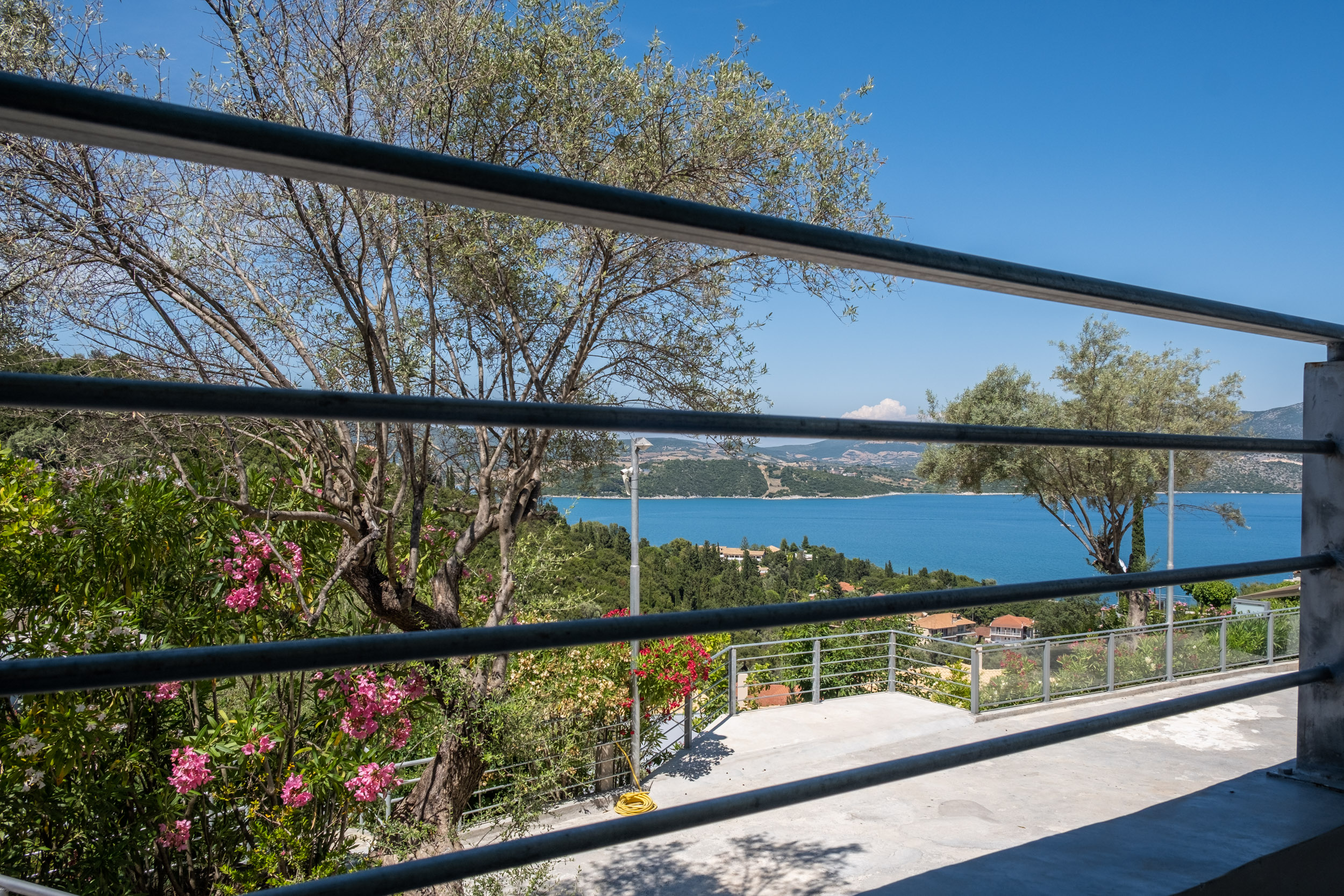 At a glance
Thealos Village is located on a hill overlooking the fishing village of Lygia. At the top of the amphitheater village of Thealos are built independently 2 studios of 25 sq.m.
The unique view, the high aesthetics and the careful materials of both the exterior and interior of the studios impress visitors.
The studios were built and decorated with care and respect for the natural environment and the traditions of the island of Lefkada. At night, the special lighting of the area and the tranquility of the countryside is an unforgettable experience.
Guests can relax in the gardens and sunny balconies of Thealos apartments, enjoying the natural beauty of the landscape. The pools are located on different levels of the complex.
Amenities
Air conditioning
Flat-screen TV
Soundproof
Coffee Machine
Outdoor Dining Area
Wi-Fi
Safe
Hand sanitizer
Each studio has a large double bed kitchenette and bathroom. The studio can accommodate up to three adults or a family of four with two small children as the sofa converts into a bed.
In all studios there are air conditioners, screens and electric blinds for protection from the sun, high standards and independent heating. There is private car parking to accommodate guests. Children can enjoy bathing in the shallow swimming pool dedicated to them. You can keep an eye on them, as this new pool for kids is next to the adult one.
Near the apartments is the Thealos Village playground, ready to offer countless hours of carefree and safe play to our little friends with a variety of toys. Hiking on the mountain paths will be a pleasant experience for young and old visitors.
Prices
(You can contact us for exclusive offers)
Studios
Dates 2023
Minimum
stay
Price per night
Totally relaxed Traveller
28 APRIL – 13 MAY
2
60,00 €
Relaxed Traveller
14 MAY – 2 JUNE
2
70,00 €
Holy Spirit
3 JUNE – 5 JUNE
3
90,00 €
Breezy Traveller
6 JUNE – 1 JULY
4
90,00 €
Been Waiting All Year for This
2 JULY – 22 JULY
5
100,00 €
Yeah! Vacation Finally!
23 JULY – 26 AUGUST
6
120,00 €
Breezy Traveller
27 AUGUST – 9 SEPTEMBER
4
90,00 €
Relaxed Traveller
10 SEPTEMBER – 23 SEPTEMBER
3
80,00 €
Totally Relaxed Traveller
24 SEPTEMBER – 31 OCTOBER
2
60,00 €
Book Directly With Us
Lowest price guarantee / Secure deposit / Exclusive offers