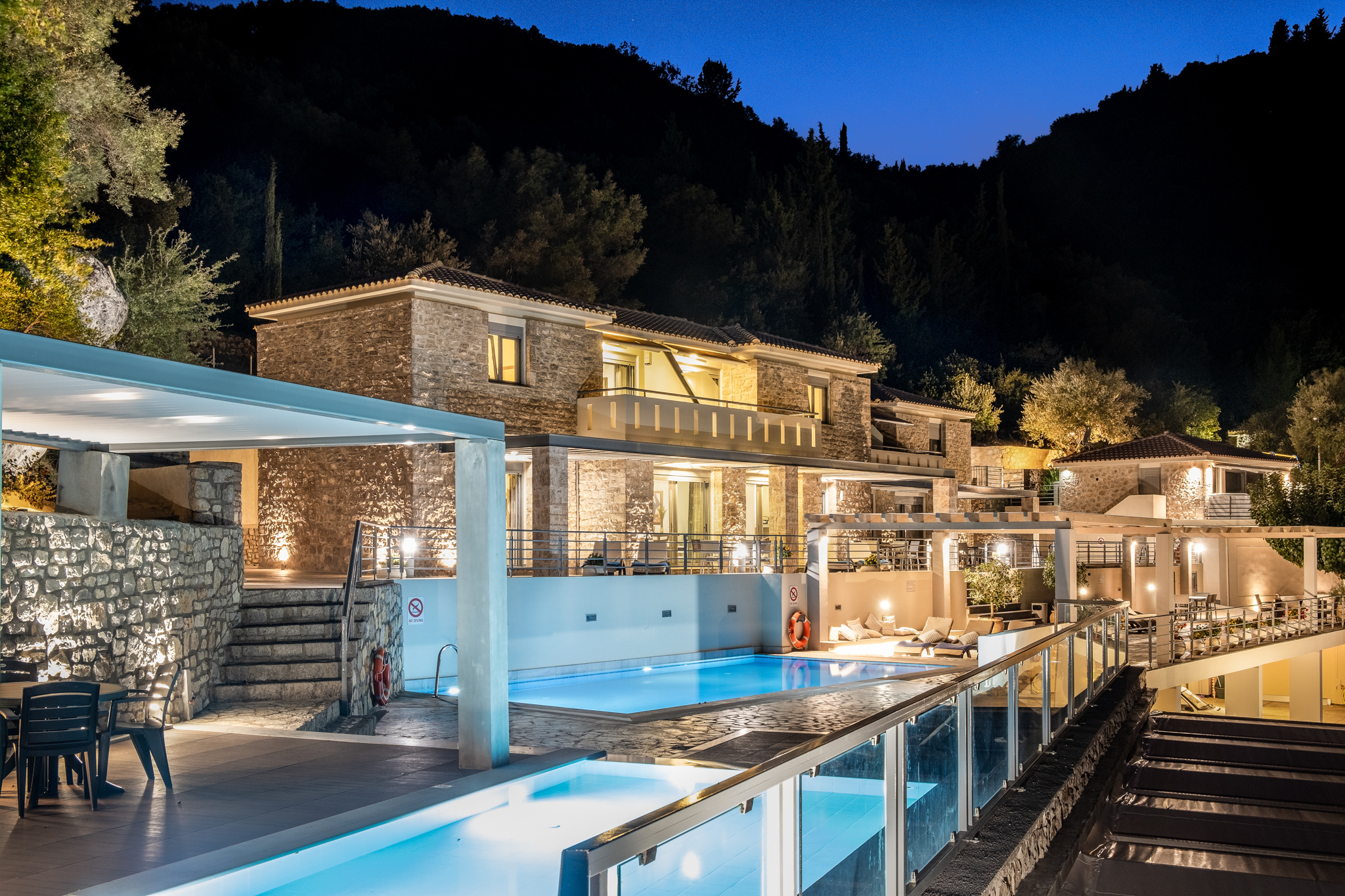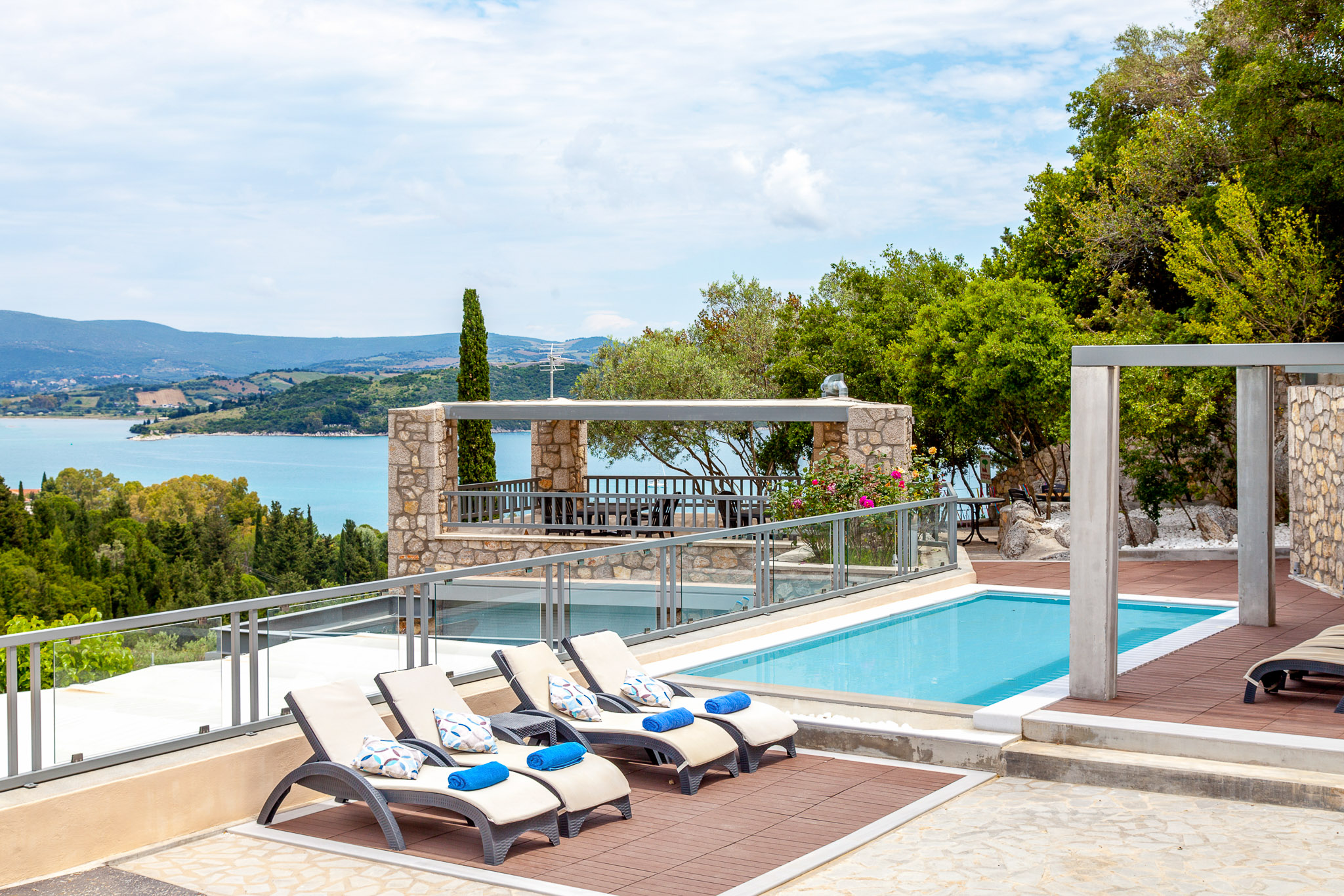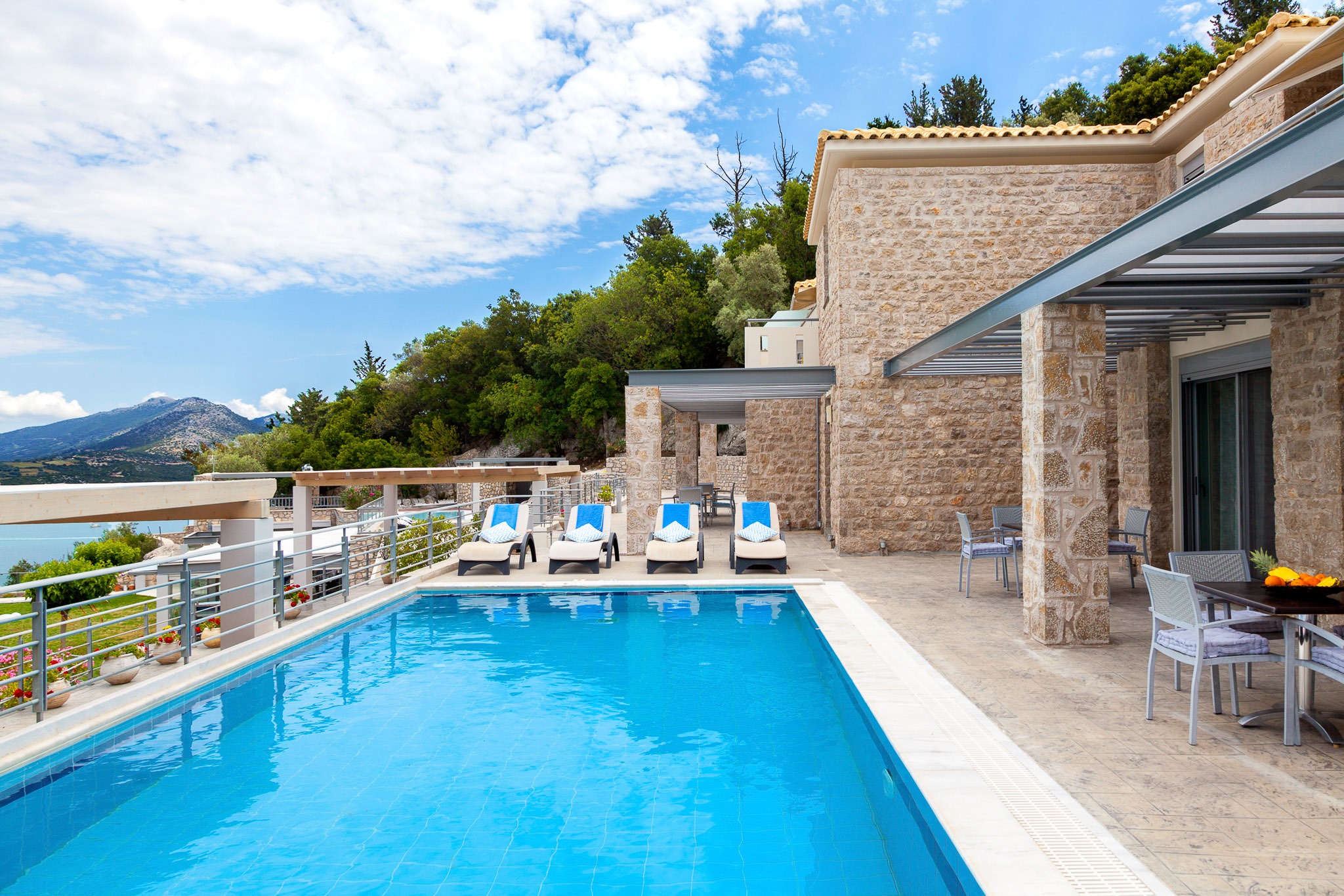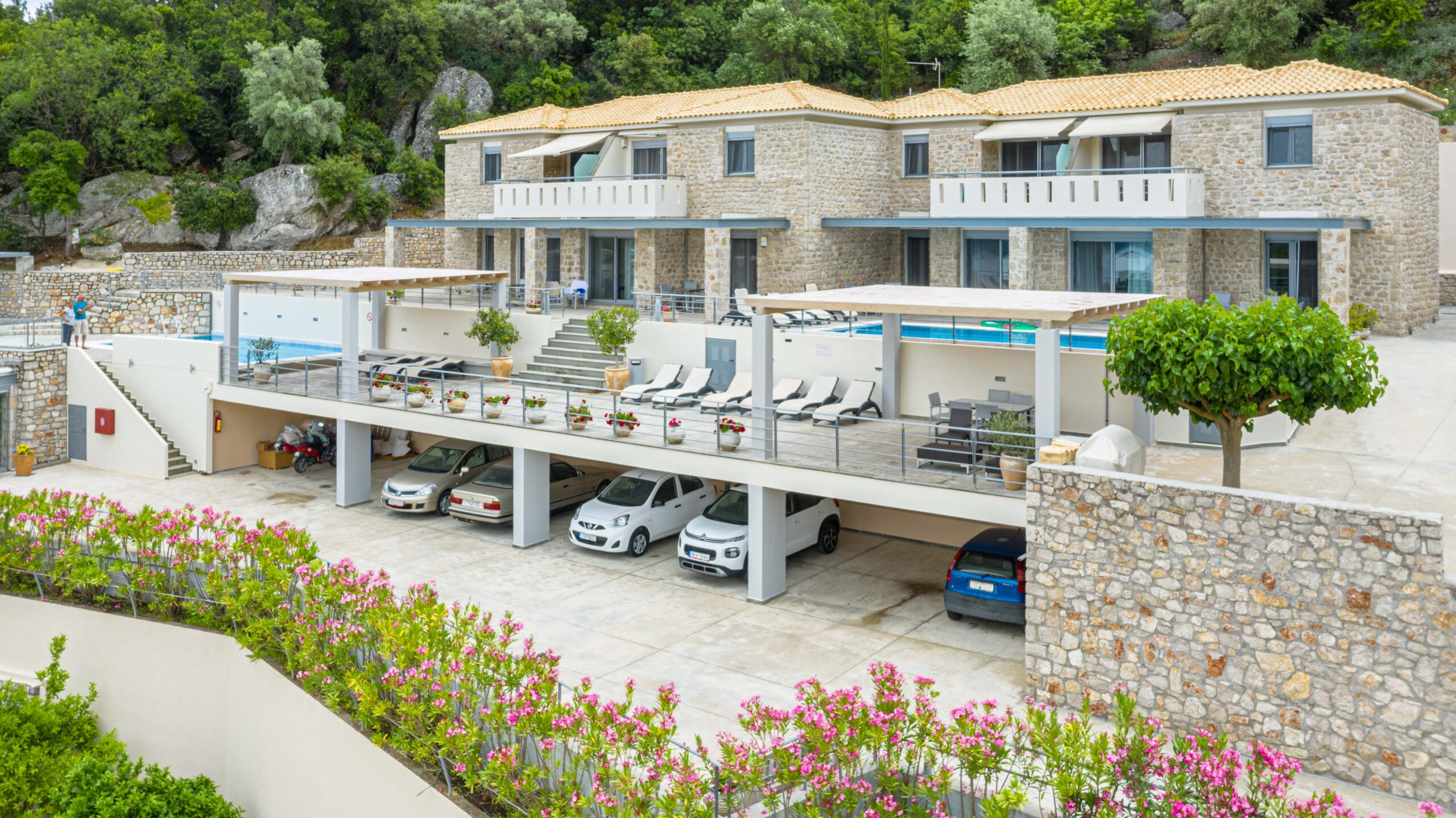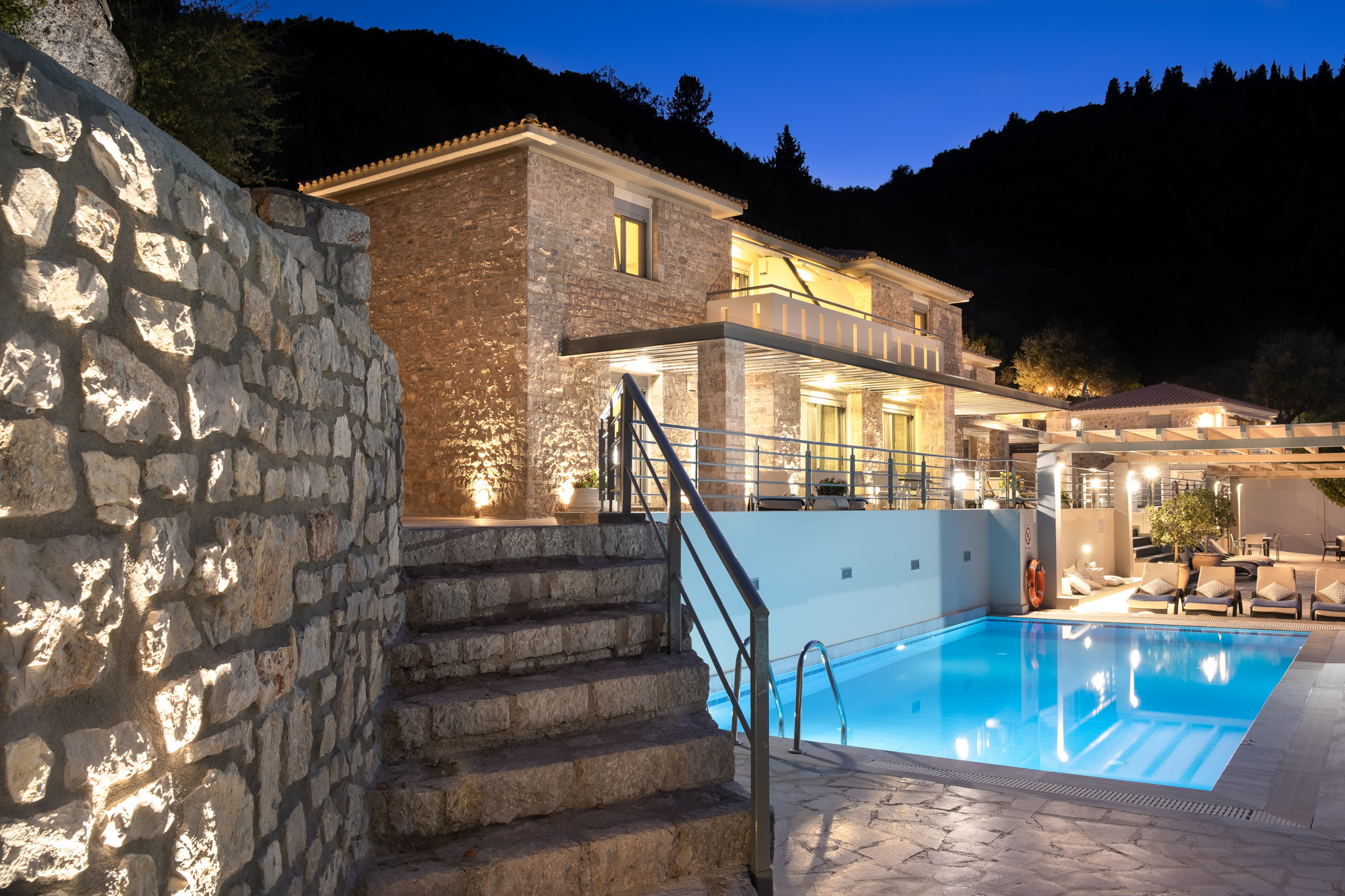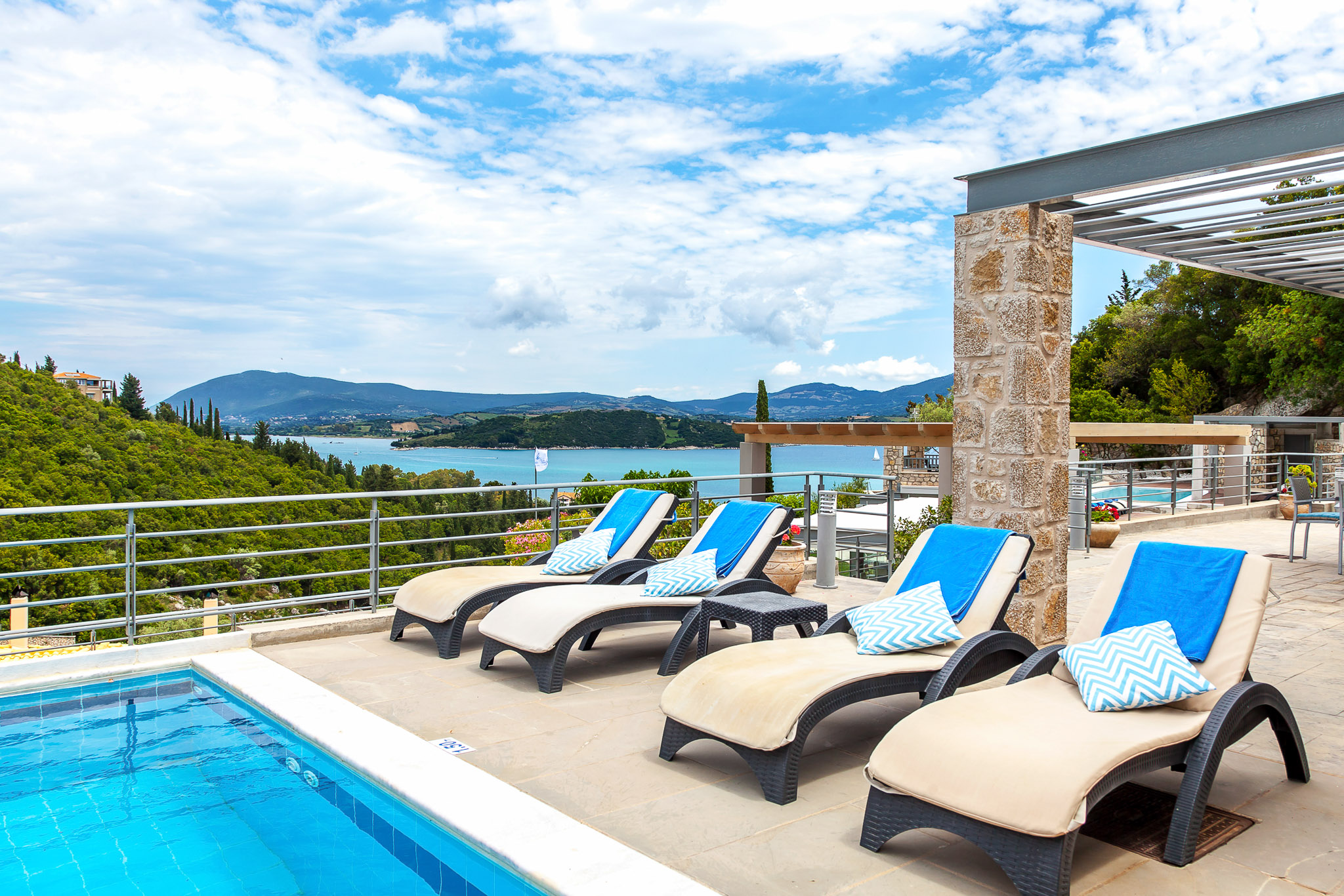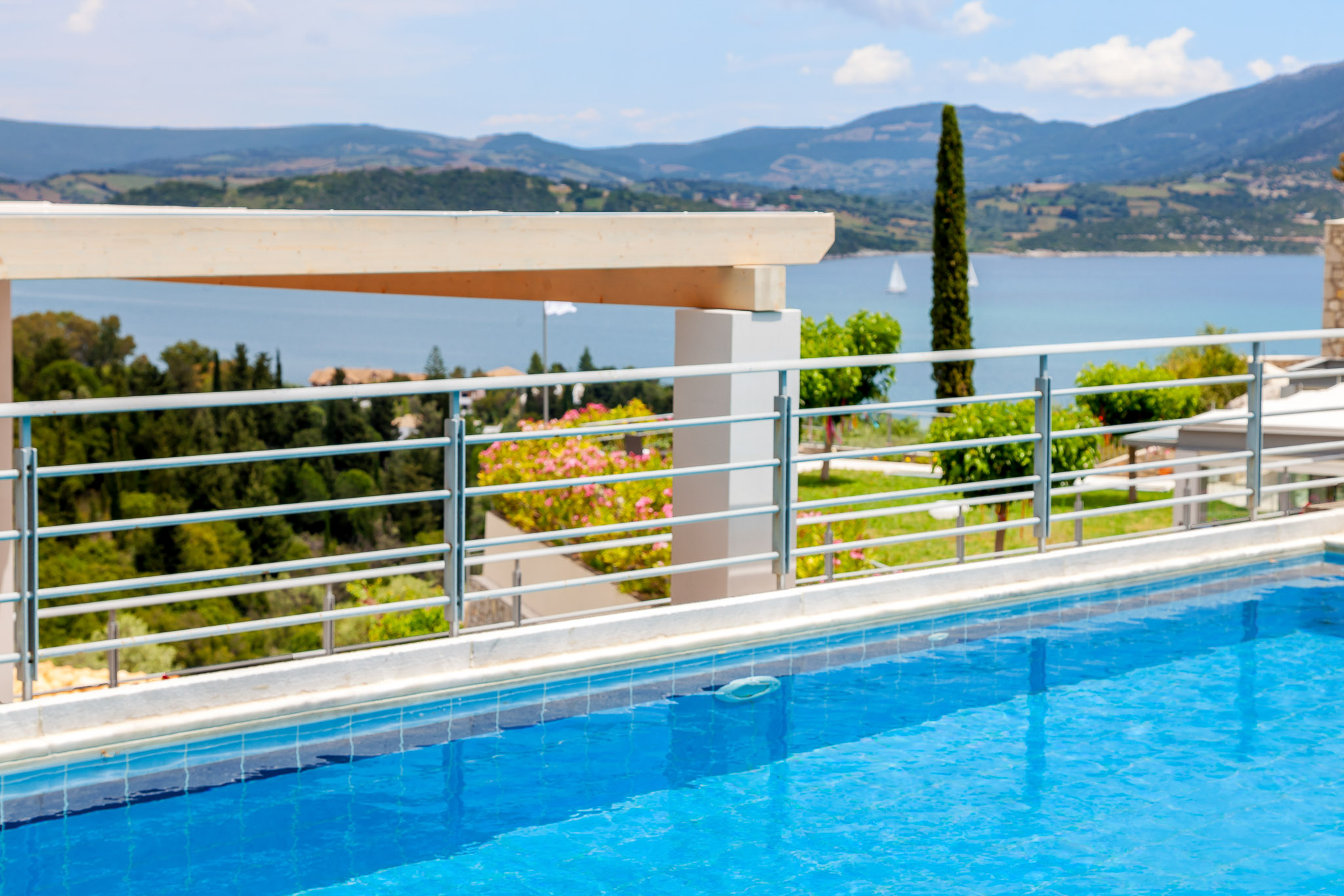 At a glance
On top of Τhealos Village, built along the slope, there are eight (8) stone-built apartments 60-65sqm. The unique view, high aesthetics, and high-quality materials will impress visitors.
The apartments were built and decorated with care and respect for the natural environment and traditions of the island of Lefkada. In the evening, the special illumination of the space and the tranquility of the countryside is an unforgettable experience.
Amenities
Kitchen
Air conditioning
DVD
Flat-screen TV
Soundproof
Coffee Machine
Outdoor Furniture
Wi-Fi
Safe
Hand sanitizer
Each apartment has a living room, a bedroom, a kitchen, and a bathroom, apart from a suite on the first floor. The first-floor apartments can accommodate up to three (3) people, two in the bedroom and one in the living room on the convertible sofa. The apartments on the ground floor can accommodate up to four (4) people, two in the bedroom and two in the living room in two comfortable beds that can be hauled down by two sofas.
The sitting room is furnished with modern sofas, a central table, a dining room table for four, a TV, a DVD player, and wireless internet access. In the bedrooms, there is a large double bed with two bedside tables with high-quality and stylish linens and bedspreads, matching curtains, wardrobes, dressing tables, mirrors, elegant lighting, and modern paintings in all areas. There is also a TV, DVD player, and a safe in each apartment.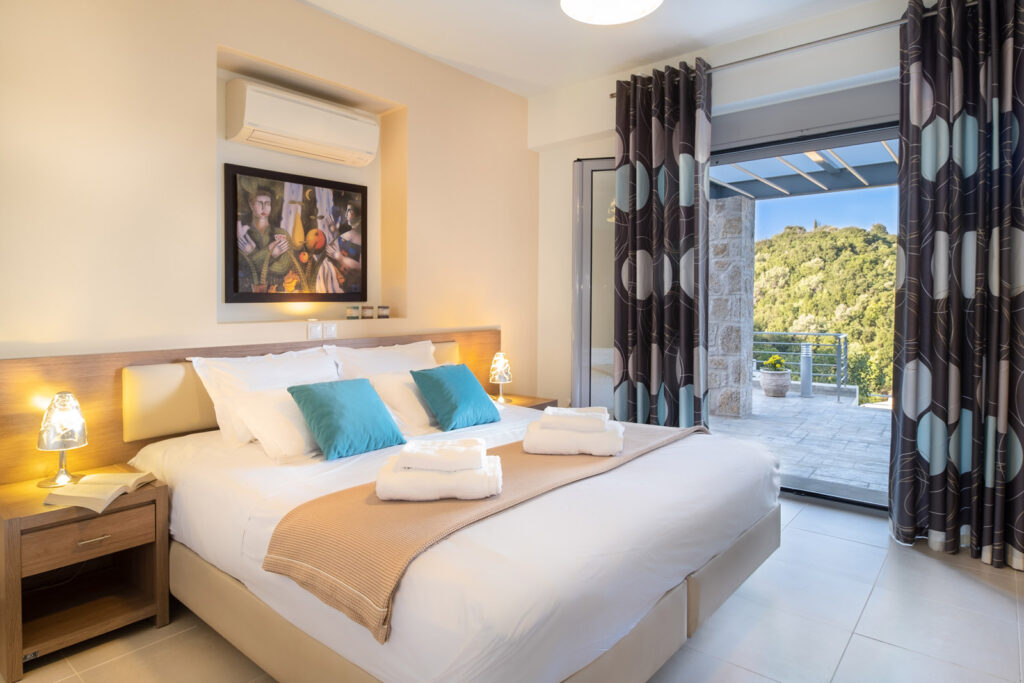 The kitchen has all the necessary appliances: refrigerator, stove with oven, microwave, toaster, kettle, coffee maker, modern dinnerware, and glasses. There is also a washing machine in all apartments. A sophisticated bathroom with a shower, complimentary toiletries, and a hairdryer are in each apartment.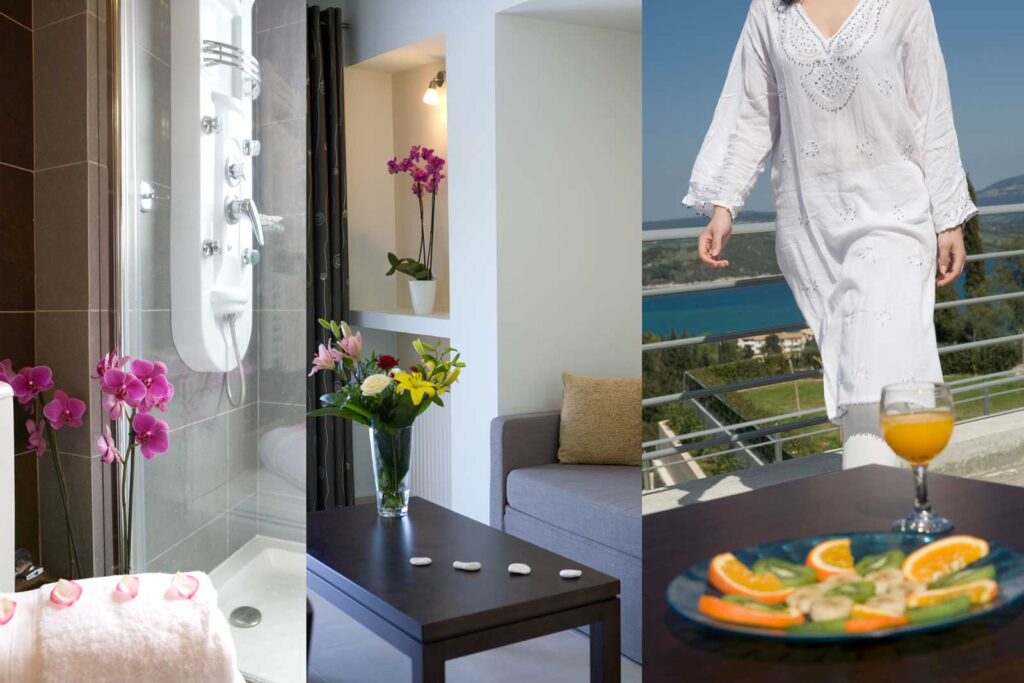 All apartments have air conditioning, heating, screens, and shutters to protect them from the sun.
Outside the apartments, both on the balconies of the first floor and terraces of the ground floor apartments is stylish outdoor furniture that blends with the overall aesthetics of the building and its surroundings.
Stone paths, gardens with trees and flowers, tables, chairs, recliners, and pergolas allow a luxurious stay. Residents of the apartments can use two large swimming pools. Two barbeques can also be used by occupants of the apartments.
There is shaded car parking to accommodate guests. Close to the apartments, there is the playground of Thealos Village, ready to entertain our little friends, with a variety of playground equipment. Children can enjoy bathing in the shallow swimming pool dedicated to them. You can keep an eye on them, as this new pool for kids is next to the adult one.
Prices
(You can contact us for exclusive offers)
Stone Apartments Ground Floor
Dates 2023
Minimum
stay
Price for 4pp/night
Price for 2pp/night
Totally relaxed Traveller
28 APRIL – 13 MAY
2
110,00 €
90,00 €
Relaxed Traveller
14 MAY – 2 JUNE
2
120,00 €
100,00 €
Holy Spirit
3 JUNE – 5 JUNE
3
180,00 €
Breezy Traveller
6 JUNE – 1 JULY
4
180,00 €
Been Waiting All Year for This
2 JULY – 22 JULY
5
230,00 €
Yeah! Vacation Finally!
23 JULY – 26 AUGUST
6
260,00 €
Breezy Traveller
27 AUGUST – 9 SEPTEMBER
4
190,00 €
Relaxed Traveller
10 SEPTEMBER – 23 SEPTEMBER
3
150,00 €
120,00 €
Totally Relaxed Traveller
24 SEPTEMBER – 31 OCTOBER
2
110,00 €
90,00 €
Stone Apartments First Floor
Dates 2023
Minimum
stay
Price per night
Totally relaxed Traveller
28 APRIL – 13 MAY
2
90,00 €
Relaxed Traveller
14 MAY – 2 JUNE
2
95,00 €
Holy Spirit
3 JUNE – 5 JUNE
3
150,00 €
Breezy Traveller
6 JUNE – 1 JULY
4
150,00 €
Been Waiting All Year for This
2 JULY – 22 JULY
5
200,00 €
Yeah! Vacation Finally!
23 JULY – 26 AUGUST
6
220,00 €
Breezy Traveller
27 AUGUST – 9 SEPTEMBER
4
160,00 €
Relaxed Traveller
10 SEPTEMBER – 23 SEPTEMBER
3
120,00 €
Totally Relaxed Traveller
24 SEPTEMBER – 31 OCTOBER
2
90,00 €
Book Directly With Us
Lowest price guarantee / Secure deposit / Exclusive offers